Achieve Your Desired Band 6 Results with HSC Biology Tutoring at Master Coaching
Are you ready for your HSC Biology exams? Biology is a  difficult and vast subject with several topics and disciplines. HSC Biology comprises of 4 core subjects and you get several options to choose from. It is a scoring subject that can help you to achieve your desired ATAR score. But being a vast subject, it often becomes difficult for the students to handle it with ease. At Master Coaching, we offer HSC Biology tutoring aiming the development of students' understanding and knowledge for maximizing their marks in HSC Biology. Our program expansively cover the complete syllabus of HSC Biology and also prepare the students to confidently face any unknown questions that are out of the syllabus without being shaky and tensed.
Master Coaching's HSC Biology tutoring is not just a theory-oriented program. We delve into a deeper understanding of the subject to help the students gain a thorough knowledge. Our experienced set of highly qualified Biology teachers support the students to enhance their problem-solving skills. You get prepared to solve unfamiliar and new challenging scientific models and theories. Our classes are interactive and activity based where the students are explained with the use of various examples to strengthen their understanding of the key concepts and theories.
The curriculum is designed in such a pattern that there will never be any kind of roadblocks in your learning. Our Biology tutors ensure that the students take regular HSC exam pattern tests to keep a track of the student's improvement each week. We help the students in revising the chapters again and again by asking questions, playing quizzes, and making the subject fun and interesting for the students. In our HSC Biology tutoring, we include summaries, concept explanations, weekly homework, and sample exam questions. Our HSC Biology tutors help the students by providing a detailed feedback, addressing the areas for improvement when the homework is given.
Our approach towards the students?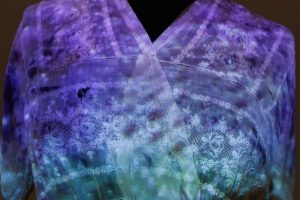 Our HSC program begins on the Year 11 where a strong foundation is laid on the introduction of Biology for the course of the HSC study. Our team of HSC Biology teachers strives to help the students in achieving their desired Band 6 result. The students are continuously exposed to the HSC exam pattern questions to prepare them for any tests or exams in the school. Master Coaching offers HSC Biology tutoring program completely dedicated to offering the best support for a great educational experience for the students.
We lay a strong importance on understanding any small or big point that's included in the lessons and as a result, we always encourage the students to ask questions. Our Biology tutors are easy-going, friendly, and more than happy to answer any questions or challenges that students deal with or may face the problem. The students may knock the tutors whenever they face any difficulty in understanding the lessons. Additionally, our HSC Biology tutors offer useful exam tips and techniques that can help the students stand out from any other average HSC students. Join our HSC Biology tutoring and ensure success in HSC.