The Magic of Lavender for Your Skin
Lavender is more than just an enigmatic colour and fragrance. It's a plant that requires no introduction when it comes to the benefits. Lavender is renowned for being the most soothing fragrance capable of transforming the ambiance and experience for a person. Apart from this, the plant is also used as a flavouring agent in many cuisines. However, the most significant use of lavender in its many forms – is for skincare and similar beauty regimes.
Lavender is used for several beauty treatments, in the form of
Lavender oil
Bath Gels
Soaps
Aromatherapy oil
Extracts
Lotions
Infusions
Teas
Tinctures
Dried flowers
Lavender Oil, also called – Lavandula Angustifolia. It is known as amongst the most versatile of all essential oils. It is used in different beauty products – from hair care products, skin care products to lotions and even deodorants. Lavender oil is extracted from the flowers of a short 2-feet tall shrub, which is called the Lavender or Lavandula. It is extracted via the use of steam distillation.
Benefits of Lavender for Our Skin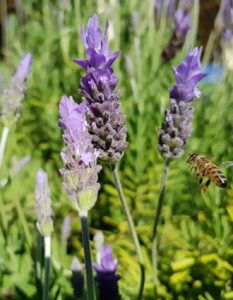 Treating ACNE
Lavender oil consists of antibacterial properties. The oil works wonders for an acne prone skin. It penetrates into the pores and diminishes the bacteria. Furthermore, lavender oil also prevents future breakouts and heals the damaged skin.
Lightens the Skin
Lavender in any form, works as an anti-inflammatory agent. It helps in the reduction of blotches, redness and skin ruddiness. Lavender also helps in the restoration of a natural and positive skin tone. Using regularly will reduce the development of dark age spots. It prevents hyperpigmentation and lightens the skin in the process.
Treats Psoriasis and Eczema
Lavender is made of many healing and soothing components. Thus, it can treat skin conditions like psoriasis and eczema. It also provides relief from skin irritation, itches, and rashes.
Prevents Wrinkles And Premature Skin Aging
Another benefit of lavender lotions, oils, etc. is that it functions as antioxidants. It protects our skin from free radical damages and in the process prevents the occurrence of wrinkles, fine lines and other signs of aging on our skin.
Heals Sunburn
Lavender oil when used in a diluted form can heal sunburn and heat rashes. It aids in the relieving skin swelling and burning.
Skin Detoxification
Lavender provides daily skin protection. As mentioned above, its oil contains antioxidant properties that are capable of fighting against pollutants and toxins affecting our skin. It also offers protection against skin bacterial growth. Lavender aids in the enhancement of overall skin health, brightness and clarity.
Facial Treatments
Lavender is ideal for skin hydration. Use it as a facial mist to knock-off fatigue and stress from your skin instantly. It also helps in refreshing and maintaining a glow in your skin.
Lavender contains diverse properties and many positive elements. Thus, it offers many beneficial results to our skin and overall beauty health. It is known to be anti-bacterial, anti-inflammatory, antiseptic and psychologically rejuvenating. You can use for treating wounds, rashes, acne or even relieving stress. Please visit Belle Fleur Lavender for Lavender skin care products